Payment options
Cards
You can pay with credit cards including:
American Airlines Credit CardSM
American Express
Diners Club
Discover*
JCB**
Mastercard
Visa
UATP Card
Union Pay (credit only)*
Citi® / AAdvantage® credit cards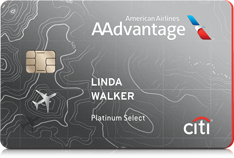 AAdvantage® Aviator® Mastercard®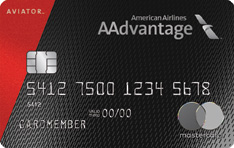 Travel is easier and more enjoyable when you have less to do and more to gain. The Citi® / AAdvantage® Platinum Select® Mastercard® can help you get the most out of your travel experiences.*
Enjoy an elevated experience with your AAdvantage® Aviator® Mastercard®. You'll have access to travel benefits and will earn miles on every purchase to help get you closer to your next trip.
American Airlines AirPass℠
UATP
AirPass℠ gives you an easy and convenient way to pay for spur-of-the-moment flights.
Use UATP at more than 340 airlines, rail and travel agency merchants and you'll get a payment and billing solution that helps you stay on track with your travel expenses.
American Airlines credit card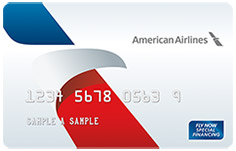 With the Fly Now plan, there's no interest when you spend $150 or more if you pay in full within six months.****
Travel credit
This content can be expanded
We issue 3 types of travel credit: Flight Credit, Travel Vouchers and Trip Credit. Travel credit can be used to book flights only and is not valid for extras like seats or bags.
Terms
**Available in: Australia, Belgium, China, Denmark, Finland, France, Germany, Greece, Guadalupe, Hong Kong, India, Ireland, Israel, Italy, Japan, Korea, Martinique, Netherlands, New Zealand, Norway, Portugal, Russia, Spain, Sweden, Switzerland, UK and U.S. (including Puerto Rico and U.S. Virgin Islands)
***Gift cards, eVouchers and Flight Discount are available in the U.S. (including Puerto Rico and U.S. Virgin Islands)
****With credit approval on all purchases totaling $150 or more on the American Airlines Credit Card. As of 12/20/2022, APR for purchases: Variable 29.99%. Minimum interest charge: no less than $2. See card agreement for details. Offer is valid for consumer accounts in good standing and is subject to change without notice. Minimum payments required. May not be combined with any other credit promotion offer. Interest will be charged to your account from the purchase date if the purchase balance is not paid in full within 6 months.